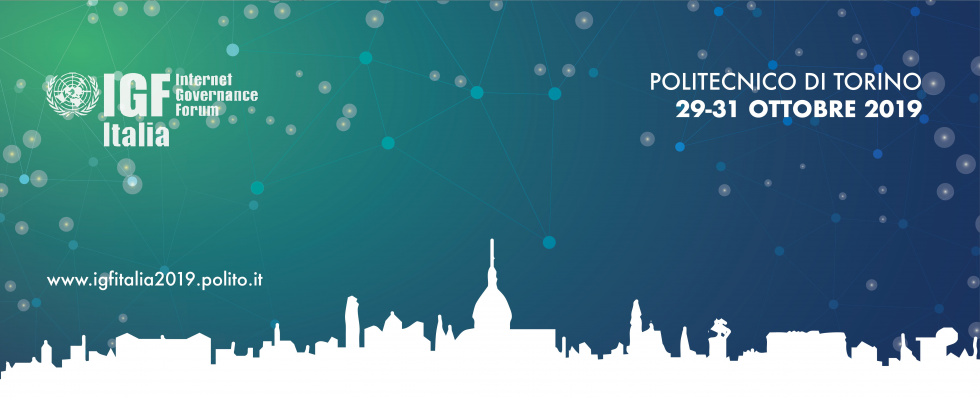 The Internet Governance Forum Italia 2019 (IGF Italia 2019) will be held in Turin from 29 to 31 October at the headquarters of the Politecnico di Torino in Corso Duca degli Abruzzi, 24.
With the renewal of the mandate from the United Nations received in December 2015, the Internet Governance Forum intends to consolidate itself in its role as a multi-stakeholder platform to address Internet-related policies in the public and private sectors.
IGF Italia 2019 adopts the UN principles of national and regional initiatives (NRI Toolkit), and invites the stakeholders to contribute to the preparation and to actively participate by offering discussion topics and dedicated work sessions.
As with past editions, the forum aims to facilitate the exchange of ideas, information and good practices and to encourage the creation of a permanent national ecosystem, based on the multi-stakeholder method, to facilitate the development of the Internet in Italy and to dialogue internationally.
Get in touch with "Internet Governance Forum Italia 2019" via email: igfitalia2019@polito.it